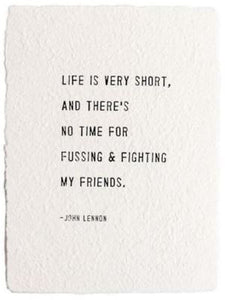 Gorgeous handmade paper prints. They also look beautiful framed and hung anywhere in your home. Each print is made of creamy off white handmade paper with a deckled edge, printed in black in.
Quote: "Life is very short, and there's no time fr fussing and fighting my friends. -John Lennon"
Dimensions: 12" x 16"